I haven't done a favorites post in quite a while, but I figured something like that would be a lot of fun. Here are a few (random) loves I've had lately.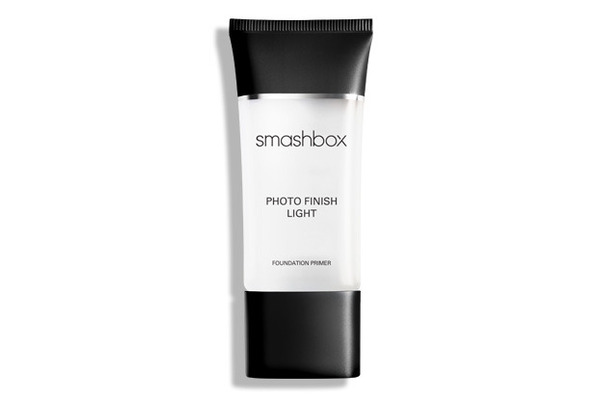 Smashbox Photo Finish Foundation Primer
This one really threw me for a loop! I got this as a free sample the last time I went to Sephora (gotta stock up on my Sephora foam cleanser!)-- and I'm so glad I've finally gotten to try a foundation primer! The whole concept of a foundation primer sounds sort of backwards-- if it's a FOUNDATION, why do you need something before that? But now, my cheapie Revlon Color Stay foundation is stellar and even better. Not to say my foundation was bad... but the primer makes it actually look like skin, rather than just pigment. 36$ for 1oz-- damn. But after seeing the difference it makes, it's totally justifiable!
Normally I'm not a huge Body Shop fan (after switching to LUSH, I'm hesitant to try anything else), but this Shea Butter came greatly recommended for the random dry spots on my legs. I'd tried so many different types of regular lotions and finally caved and bought this. It's- amazing! Super thick and rich, and absorbs quickly. Dry spots? No longer itchy. Hands? Beautiful and moist. Scent? Rich and delicious. Reading reviews on the website had people complaining that the scent is too strong... It's strong, but it's not an unpleasant smell-- it's very "warm". Apparently the Shea is supposed to be sourced from Ghana... but I'm not too sure on that.
Still though, I will be buying a bigger tub of this before it runs out; the 1.7oz tub lasted me about a month.
I was just gifted a 7oz tub this past week and I'm as stocked on it as ever!
Essie "Mojito Madness" Nail Lacquer
What can I say about this green? It's delicious and such a luscious green! The name makes me laugh because it doesn't remind me of Mojitos at all. I think freshly mowed lawns and jade; I can almost smell summer time when I look at this on my finger tips! The formula itself is everything I adore about Essie- fast drying and thin; it goes opaque in two coats. The only thing I feel that can be improved on is if Essie rocked the wide brush that OPI uses... Still though, love this color, love the summer feel it gives, and actually look forward to wearing it. With fall and winter approaching, it might be a little bit out of place, but ya.
Anyone who knows me is well aware that I'm a news junkie and talk radio lover. In my search for more news, I found out about this great iOS app and I'm in love! I used to only use iHeartRadio before (blah- Clearchannel!)-- but Stitcher is quickly becoming my radio app of choice! I don't use it too much for streaming live radio, but the podcast selection is excellent; I can listen to my favorite shows in between the live air times of my OTHER radio shows (junkie!). My favorite podcasts right now are
Stuff You Missed in History Class
,
The Adam Carolla Show
,
The Rachel Maddow Show
, and
BBC Global News
. The interface is a little strange, but if you take the 3 or 4 minutes to navigate it and get your bearings first, it's not a big deal.