While waiting in the lobby of a hair salon, I curiously browsed through a recent (but tattered) artist magazine (
Juxtapoz
) which immediately made me lament missing out on an exhibit featured here in the City during the time I've lived here.
Makes me want to keep up with artist magazines around here!
I was introduced to
The Old Boy's Club
and the awesomeness that is
la destitution de la Jeune Fille.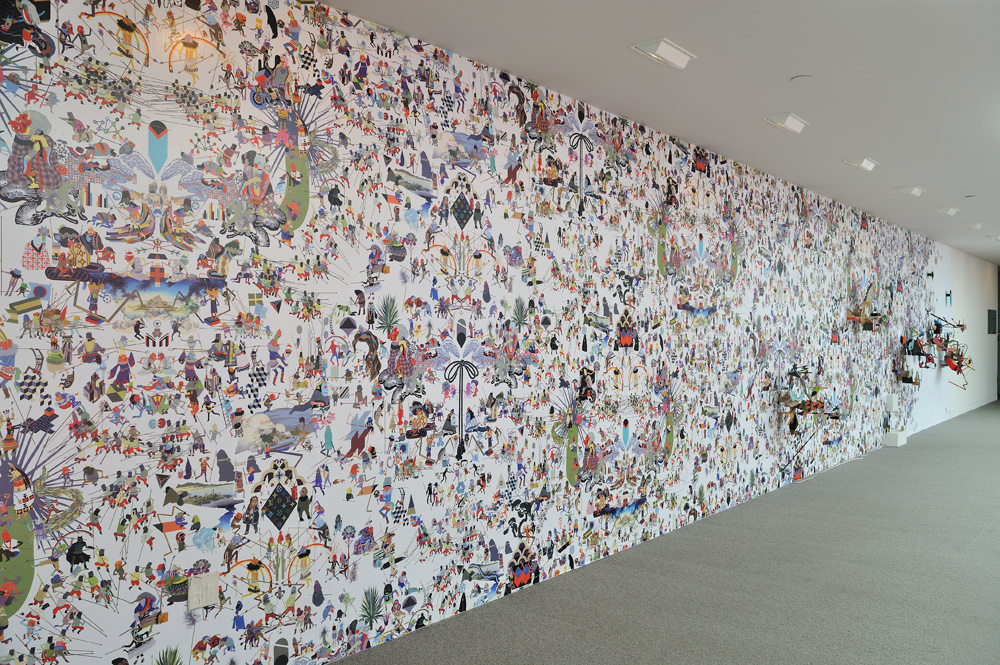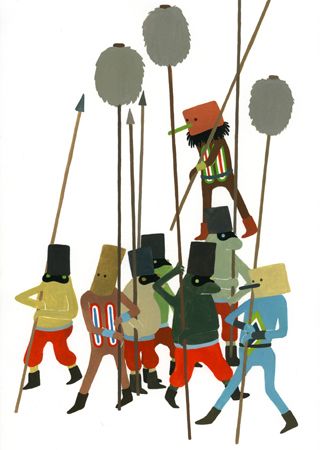 Either way, I can't help but draw some sort of comparison between this piece's amazing details (see the
Old Boy's Club website
for more detailed views of the entire work) and the details in
Hieronymus Bosch's Garden of Earthly Delights
.
Granted, Bosch's piece is considerably more gluttonous and explicit, the insanity of the characters and immense amount of detail in both is downright amazing. Both have address different subjects (
Jeune fille
with an analogy of a girl vs society spinning out of control,
Delights
with gluttony and hell), they both employ an amazing level of skill and imagination for being plentiful, not boring and I absolutely love that.